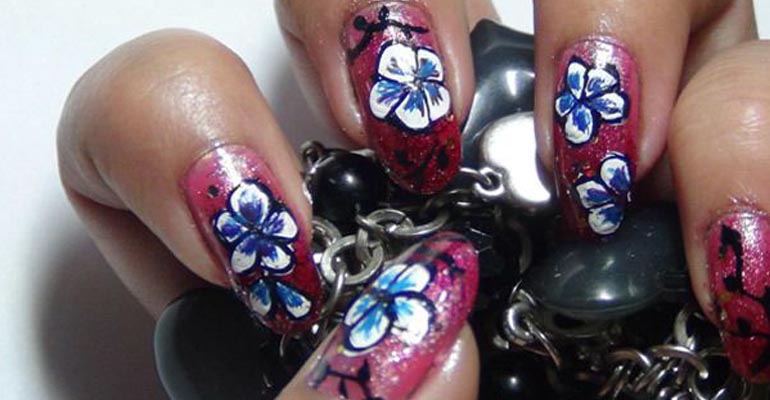 17 May, 2018
Mohini makeovers had a dream that, they want to make everything as beautiful as they can; they want to give as much as they can in to people lives. In living this dream they have arranged for talent of exemplary kind. all the things are about being noticed and value being given , so this can only happen when a person has some distinct looks and appeal , what adds up to this a great style . In mohini they have been doing and researching this fact from a long time and had draw conclusions devised techniques to accomplish this kind of work.
There are innumerable ways in which nail can be designed millions of combinations of polishes and colors are there that can be used and various sources of design that goes in. best nail art services in lucknow.
It is the experience and imaginative thoughts that makes difference. Like the fabulous deep burgundy which is deep in itself for comprehension, the flowing breeze style that gives a light scene to the nail, diamond pattern which makes nails shiny and glossy. All these are important in achieving their aim and targets. Best nail art in lucknow .
There are also various manicure trends that are involved in this part so they are well to go after. The desired look is one among to look after, and indeed that is delivered at mohini. bridal makeup is there which is very important part in bridal makeover , dress plays a very important role in ceremonies it is the biggest attraction , so treatment of dress code comes first and it is done in very caring way , rehearsal with dress is also done to check fitting and looks . Are the seams too tight, how about a flowing sharp border which gives different looks, color is also an essential part in making dress as makeup and color of dress share contrast? In the past and also in present a look type is very much preferred by Indian couples that is its style bold and bright, now somewhere social structure is also recommended.
Now people had started to look for more distinct makeovers like going for simple and crisp dresses these will blend in with environment well and shall also be recognizable. So these changes are occurring that sometimes create a challenge, so to fulfill these needs mohini makeovers has gone for various minor changes in style that makes a very peculiar dressing change. The makeup is a distinct area in its own right, it is very essential as makeup's major part goes with face, the face requires much attention carefully. mohini says that it starts from a careful preparation of face, the raw face needs a good clean up first, a cleanup washes all the dirt and dust from face and smoothes the base, after making it foundation make up is put on. Finally touch ups are given which make it sharp contrast .many processes are there so they will be used as needed. Mohini makeovers has an approach which will touch everybody's heart . bridal make up in lucknow .